6 Benefits You'll Experience With a Smile Makeover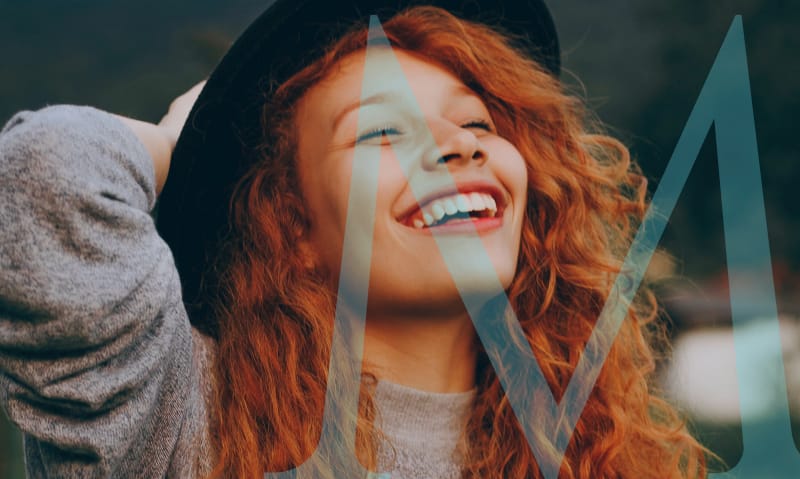 The advantages that come with a smile makeover go beyond having a more beautiful grin.
Every day, in dental practices across the nation, patients are reclaiming their self-confidence with smile makeovers. Through a combination of cosmetic and restorative dentistry services, dentists like Dr. Monroe are helping patients achieve a very important goal—having a smile they consider to be beautiful.
But the advantage of beauty isn't the only reason why smile makeovers can improve your lifestyle. There are actually a number of advantages you can gain from caring for your smile.
Here are 6 benefits you'll experience after a smile makeover with Dr. Monroe.
1. The confidence boost that comes with a stunning smile can increase your success in relationships and career pursuits.
The most important thing is to feel content and confident in yourself. When you know your smile is stunning and you confidently share it with others, you're going to experience a secondary advantage when interacting with others. Studies show that a great smile directly impacts a person's success in life, from personal relationships to getting a promotion at work.
2. Straight, properly spaced teeth are easier to clean and reduce your chances of developing cavities or gum disease.
Cosmetic dentistry can benefit your smile on a functional level. Take porcelain veneers as an example.
Veneers are a classic smile makeover solution, allowing dentists to totally change the look of a person's teeth by reshaping and straightening them without braces. The end result isn't only a more attractive, balanced smile, but one that's also easier to keep clean thanks to even spacing between the teeth. When your brushing and flossing routine is as effective as possible, you reduce your chances of developing tooth decay or gum disease like gingivitis.
3. Being able to feel proud of your smile can help ease feelings of anxiety during future dental appointments.
Dental anxiety is a very common problem. There are many different types of dental anxiety, but a common trigger across the board is the embarrassment of bad oral health. Cavities, damaged teeth, or heavy staining can make a dental professional looking in your mouth a very uncomfortable experience, even though you know Dr. Monroe's office is a judgment-free zone.
A smile makeover may not solve your dental anxiety completely, but it can help you feel much more confident in your dentist's chair. Over time you may find that your dental anxiety lessens with each dental appointment until you look forward to seeing Dr. Monroe for a checkup and getting your beautiful teeth professionally polished and cleaned.
4. You'll once again enjoy eating a variety of foods without discomfort or worries of a troublesome tooth.
Damaged or missing teeth are popular reasons people seek out a smile makeover. Both of these issues often negatively affect diet. Missing teeth can make it hard to eat and chew properly while damaged or decayed teeth can cause discomfort or pain.
Once your smile makeover is complete and you've gone through any necessary healing period, you'll find that you can once again eat the foods you once loved. Being able to expand your diet can be a pathway to better overall health.
5. Cosmetic dental procedures can eliminate the need for future restorative or preventive dental care treatments.
A complete smile restoration can feel like a big undertaking, but consider that it can save you time and money in the long run. For example, if you're pursuing a smile makeover because of missing teeth, consider dental implants. They may be more expensive than a dental bridge and require a longer healing period, but the end result is the most natural, permanent solution for a missing tooth.
Porcelain veneers are another great example. Investing in veneers can eliminate the need for future cosmetic services, such as professional teeth whitening.
6. A smile makeover can motivate you to continue to make your oral health a priority in your life.
When you're faced with dental problems, especially ones you have no control over, it can make taking care of your teeth something you just don't look forward to. Feeling stuck in a rut and not making progress is enough to make anyone feel frustrated. The good news is many patients feel a huge sense of renewed motivation to make their oral health a priority after a smile makeover.
A smile makeover can very much feel like a fresh start with your smile, almost like you're starting back to square one with your oral health. With your past dental problems behind you, you'll look forward to trying new dental care products, seeing your new smile every time you brush or floss, and checking in with your dentist for preventive care appointments and cleanings every six months.
Monroe Family Dentistry can help you achieve your smile makeover goals.
Monroe Family Dentistry in Greenville, SC is ready to help you embrace the benefits of a smile makeover. In addition to offering cosmetic and restorative care for smile transformations, Dr. Monroe and his team also provide complete general and preventive dental care for everyone in your family.
When you're ready to take the first step, call our office or fill out this appointment request form to book a consultation.