10 Key Tips for Finding the Best Dentist Near Greenville, SC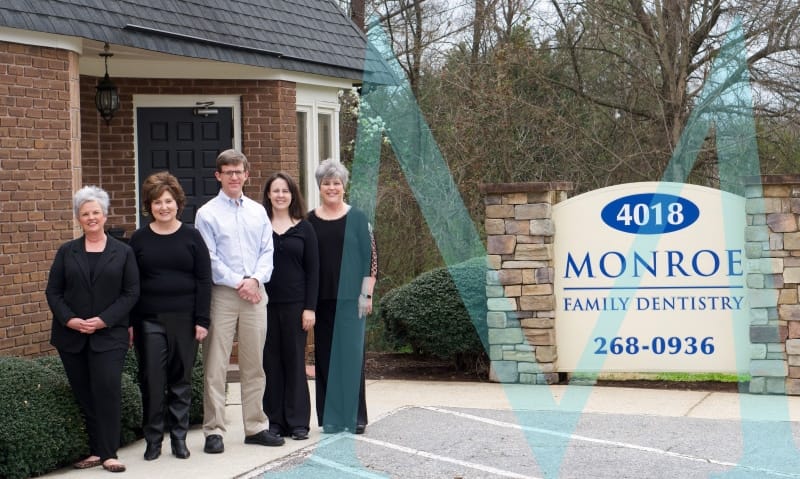 Looking for a 5-star dentist in Greenville?
When searching for the right practice to provide for your family's dental needs, you need to make sure you're choosing a five-star dentist. These 10 key tips can help you find the best dentist near Greenville, SC, to handle all of your dental care needs.
1. Are they partnered with your insurance?
A critical part of choosing the best dentist near Greenville, SC, is making sure they can work with your insurance. You should always discuss insurance and payment ahead of time to avoid any surprises.
If you don't have insurance, choose a dentist who can offer a variety of payment options. A dental savings plan can help you and your family access vital preventive and other care at affordable prices.
2. Are they board-certified?
You always want to choose a board-certified dentist so you know you're getting professional care. Attaining certification requires a certain level of education and residence experience, and maintaining that certification involves continuing education and meeting certain standards.
Dr. Monroe is a member of the American Dental Association, the South Carolina Dental Association, the Greenville County Dental Society, and other associations that demonstrate a commitment to staying at the cutting edge of dental treatment.
3. Check out their google reviews.
Online reviews are a great way to find out more about virtually any subject these days, and that includes choosing a good dentist office. Monroe Family Dentistry is highly reviewed by our patients. Check out our reviews for yourself, or see what these patients had to say:
"Warm, genuine, and welcoming are how I describe Dr. Monroe and his staff. They have always been timely, efficient, and I feel they truly care about me, too, which is why I have continued to go there for over 15 years." — Gwen H.
"Monroe Family Dentistry is family friendly and professional. Everyone is so nice and enthusiastic. From check-in to teeth cleaning, I feel very safe and welcomed. My teeth are getting the greatest care." — Eleanor C.
4. Ask your family and friends.
Of course, local word of mouth is also a great way to find the best dentist near Greenville, SC. Ask your friends and family which dentist they go to and what their experiences are like. You'll be able to find out what going to that dentist is really like so you can make an informed choice.
5. Find the specific services you need.
A good dentist office is one that can meet all of your dental needs. You should consider the specific services that you and your family will require. Beyond general dentistry and preventive care, you could need restorative or cosmetic treatments in the future.
Also, make sure that your dentist is using the latest technology, such as digital X-rays and intraoral cameras, to provide the highest quality of care.
6. Check out their website.
One of the first things you can do when looking for the best dentist near Greenville, SC, is to check out their website. You can find information about their specific practice area and services, payment options and arrangements, and the values of their practice.
7. Choose a practice with the right environment.
Receiving quality care isn't just about technology and treatment capacity. It's also about your experience and the environment that the dentist and their staff provide. Find a practice with a warm, friendly, and professional team.
8. Find a dentist who communicates well.
Communication is key when it comes to proper dental care. The best dentist near Greenville, SC, will always be happy to explain the issues you're facing and your treatment options. You should also ensure that you find a dentist who will listen to your concerns.
9. Make sure you're comfortable.
Even if your potential dentist seems great on paper, you want to make sure that it's a good fit personally. Working with a dentist you aren't comfortable with can affect your experience. Find a dentist you feel at ease with to ensure that any issues like dental anxiety are kept at a minimum.
10. See their office for yourself.
Choosing the best dentist for you and your family isn't a small decision. It will have a major impact on your life and your health, along with the development of your children. Dentists understand this well, so they're more than happy to provide an office tour if you ask.
If you reach out to a prospective dentist, you can request a tour to visit their office and talk with them in person. You can see if the environment seems suitable and bring up any questions you might have for the dentist.
The Best Dentist Near Greenville, SC
You can trust Dr. Monroe and the team at Monroe Family Dentistry for your comprehensive family dental care. With a friendly staff, a 5-star dentist, and the latest in dental technology and techniques, we deliver great outcomes and an exceptional patient experience. Reach out today to schedule your first appointment.