5 Myths About Cosmetic Dentistry That Keep Patients Away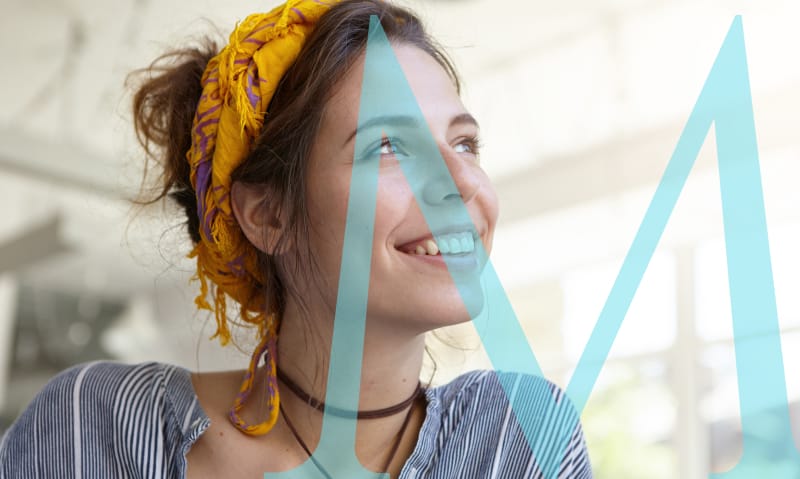 "The GREATEST group of people to go be nervous with." L. Hendrix. Greenville, SC.
Debunking Cosmetic Dentistry Myths
You go into the dentist office, nervous about the state of your teeth. Your smile, once radiant, shows signs of neglect and one or two mishaps. You've heard restorative dentistry can be expensive, and you're not sure you want to know the sum total of what needs to happen to your teeth. And aren't dental procedures painful? 
Cosmetic and restorative dentistry can accomplish miracles. But sometimes, patients are hesitant to accept diagnosed care due to misconceptions and myths. Here are five myths about full-mouth reconstruction that sometimes keep patients from getting the care they need.
Myth 1: Any general or cosmetic dentist can do full-mouth reconstruction.
Full-mouth reconstruction requires a specialized dentist. It takes many years of experience, much skill, and innate artistry to achieve the results we know patients need and want.

Full-mouth reconstruction can involve a combination of any of the procedures that fall under the categories of restorative and cosmetic dentistry. It also varies vastly from patient to patient; some patients need far more extensive dentistry than others. It can include any of the following: implants, crowns, orthodontics, veneers, whitening, fillings, or bridges. An experienced dentist will have the knowledge to be able to examine your teeth and overall oral health and know which procedures need to be combined to create the best outcome for you. And here's something that surprises many people: No two dentists will approach a full-mouth reconstruction exactly the same way. It's both a science and an art, and it should be backed by years of success.
If anyone tells you they can do any restorative or cosmetic dentistry cheaply, run for the hills. Cheap is never good, and good is never cheap. We're talking about reconstructive surgery of one of the most noticeable parts of your entire body. If you would choose a plastic surgeon for your face carefully, then please choose a cosmetic dentist carefully, especially if you need full-mouth reconstruction. 
Make sure your doctor shows you before-and-afters of successful full-mouth reconstruction procedures or cosmetic and restorative dentistry. 
Myth 2: It will hurt too much.
Pain control in dentistry is another thing that has become more and more manageable each year. At Monroe Family Dentistry, we are happy to find a solution that works for you. Our entire team will do everything in its power to ensure that you have the most comfortable visit possible. We offer inhalation (nitrous) sedation and oral sedation if appropriate. Both help our patients with pain and anxiety. If you have qualms about pain, give us a call or set up a consultation to talk about your concerns.
Myth 3: If I get full-mouth reconstruction, I'm going to end up with a fake-looking smile.
This is why you must choose a dentist oh so carefully. If you choose Monroe Family Dentistry, nobody will notice that you've had full-mouth reconstruction unless they saw visible flaws in your smile before! If they haven't seen you before the smile makeover, then they will just notice your beautiful, healthy smile.
Myth 4: It will be hard to maintain.
We're not sure where this one came from, but it's definitely a myth. Your new smile and beautiful teeth will be just as good as natural teeth, if not better. And since we're assuming you're getting full-mouth reconstruction to fix a problem, then your new smile will definitely be better for you. Our team is here to walk you through any special aftercare needs. 
Myth 5: It will take too long to complete. 
After a consultation with Dr. Monroe, we will be able to tell you how many appointments your full-mouth reconstruction should take. Some procedures take only a visit or two. Of course, it depends on your needs and goals, but most patients today are pleasantly surprised with how much can be accomplished in a short amount of time.
BONUS! Myth 6: It's too expensive.
Instead of worrying about the cost of needed care, think about the following.
Restorative care gets more expensive the longer you put it off. The sooner you respond to your needs, the less expensive it will be.

Smile makeovers and full-mouth reconstruction pay you back for the rest of your life. A smile makeover or smile restoration pays you back in personal and career opportunities, in savings from future dental-related costs, in savings for total health care, in confidence, and peace of mind. 

The team at Monroe Family Dentistry can give you peace of mind by providing you the facts you need to make a fully-informed decision. You will know what your optimum treatment plan is, but you will also be empowered to move forward with any other options that are possible. Dr. Monroe will make sure you know everything you need to know to make the best decision for your oral and whole-body health. 

Check into the financing and insurance options your dentist offers. For example, we offer Care Credit for our payment plans, and we are providers for a select few insurance companies (the ones that we believe take the best care of their insured members).
We could go on, but finances, lack of information, and anxiety are the major reasons people don't move forward with the care they need. There's so much more to know, so if you have any questions, please let us know. We are happy to offer consultations to our patients about any smile needs they have!