6 Ways to Make the Most of Your Next Dental Cleaning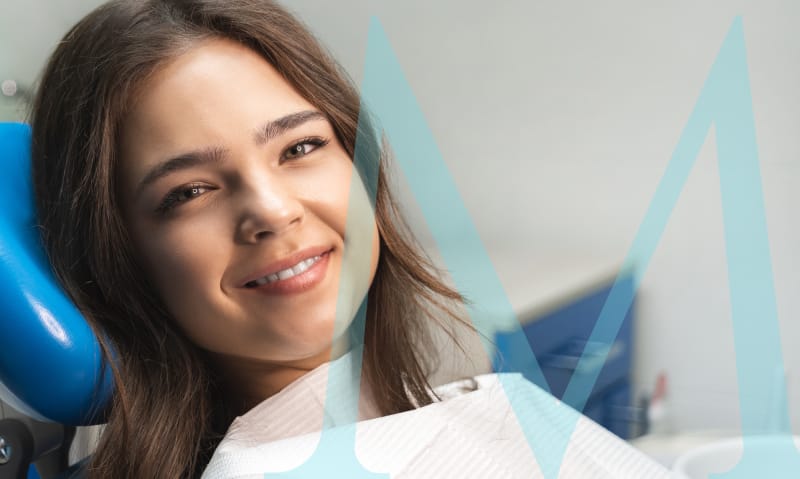 Dental cleanings are the best way to keep your mouth healthy and your smile looking great. Regular cleanings will give you a brilliant smile and keep your teeth and gums healthy. At Monroe Family Dental, we want you to get the most out of your time with us and we have some great suggestions for ways that you can do that. If it's been a while since your last cleaning, you can use these tips to get the most out of your next appointment with us!
Getting the most from a dental cleaning.
Getting dental cleanings doesn't have to be another black hole in your schedule. While you're getting your cleaning, you can use that time in all kinds of ways to help you be productive, learn more about great oral hygiene, or just give you the chance to catch up on things. And if you suffer from any dental anxiety, these tips are also great distractions, and will help keep your mind focused on something other than what is happening in the dental chair.  Here are some of our tips for making the most of your dental cleaning.
1. Ask questions about your oral health.
Do you have questions about your oral health? Are you curious about the correct way to brush your teeth to remove plaque? Are you having some dry mouth from medications or seasonal allergies? Are you interested in learning more about teeth whitening or getting aligners? During your cleaning is a fantastic time to chat with a hygienist and ask any questions that you have about oral health. There are no stupid questions! We're here to help.
2. Ask for product recommendations.
During your cleaning you can also ask your hygienist for product recommendations. Looking for the best whitening mouthwash? Need a new toothpaste? Not sure which electric toothbrush would be the best for you? Ask your hygienist and they will be happy to recommend some products.
3. Listen to podcasts.
If you are way behind on your favorite podcasts, you can listen to them during your cleaning. Download the latest episodes of your favorites or check out some of the most recommended podcasts from big stars that will keep you enthralled while you are getting your teeth cleaned. Podcasts are also one of our top recommendations for refocusing your attention away from what is happening in the dental chair. Try The Calmer You Podcast with Chloe Brotheridge for some calming, anti-anxiety tips.
4. Connect with friends and family on social media.
When was the last time you spoke to your great aunt or your college friends on Facebook? If it's been awhile, connect with your friends and family on social media as your teeth are getting cleaned. You'll be all ready for the next family phone call because you'll have caught up on everyone's Facebook posts or Tweets. Just wishing your friends and relatives a happy birthday is a great start in reconnecting.
5. Set up your next appointment.
Save yourself some time and set up your next cleaning appointment or a checkup appointment exam while you're here. Add the appointment to your calendar and your phone so you won't forget. Scheduling regular cleanings now will allow you to schedule other appointments, meetings, and social events around your dental cleanings and dental checkups so that your teeth will be healthy and attractive for all of those events.
6. Leave a review.
If you're happy with your cleaning and with our service please take a few minutes to leave us a review! We love getting feedback and we want to be sure that you have a great experience at Monroe Family Dental.
Monroe Family Dental wants you to have your best and brightest smile.
At Monroe Family Dental, we know there are many factors that make getting to the dentist difficult and explain why many people avoid the dentist. By using a few of these tips, you'll not only give yourself a great distraction, but you'll maximize the efficiency of your time in the chair. We know how important regular dental cleanings are to your oral health, which is why we will always work with you to ensure you get the care you need with appointment scheduling that is convenient for you. Are you due for a dental cleaning? Contact us today for an appointment. We can't wait to see you.