8 Tooth-Friendly Recipes for Any Holiday Party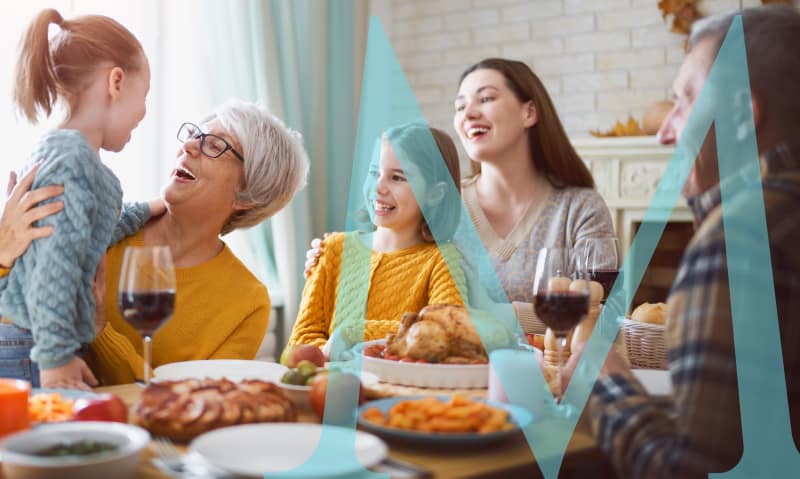 Are you ready for the holidays?
The holidays are the time of year when we indulge in food, load up on sweets, and probably imbibe a little more than usual. It is a festive time full of friends and family, but all that celebrating can mean trouble for our health, including our oral health. Many of the foods and drinks we love most can do damage to the tooth's enamel and cause staining. To help avoid problems and keep your smile looking great into the new year, try these 8 tooth-friendly recipes that are perfect for any holiday party.
If you are looking for a crowd-pleasing dessert that isn't full of sugar and is actually tooth-friendly, chocolate-covered strawberries are a great choice. A lot of holiday candies and treats are high in sugar and contain sticky ingredients, like caramel. These sweets can become lodged in your teeth and tend to dissolve slowly, giving them more time to feed harmful bacteria.
By using dark chocolate that contains at least 60% cacao, you can reduce the amount of sugar you are ingesting, which is good for your waistline and your teeth. The strawberries also contain malic acid, which is one of nature's best enamel whiteners. It doesn't hurt that this dessert is also delicious and simple to make.
2. Vodka Soda
When it comes to enjoying alcoholic drinks during the holidays and reducing damage to your teeth, simple is always better. Darker drinks and anything with lots of citrus or added sugar and fruit juice should be kept off the menu. Stick to light drinks that use clear liquors and mixers. While a vodka soda does contain carbonation, which can be tough on teeth, you can always use more ice and less soda for a diluted drink. You can also forgo the typical lemon or lime garnish to eliminate acid. This drink is also a low-calorie option, so you don't have to feel too guilty about enjoying a couple of these adult beverages.
Dips are another easy recipe that are perfect for holiday parties. Baked Brie provides a rich alternative to the traditional cheese ball, plus you can get creative with what you add to the recipe. From cranberries and pepper jelly to garlic and herbs, you can experiment with both sweet and savory additions. Cheese also includes calcium and phosphate, which are great for strengthening your teeth. The compounds in cheese help your mouth maintain a balanced pH level, which is essential for fighting bacteria and cavities.
Walnuts, almonds, and other nuts are great for your teeth because they contain a decent amount of calcium, which is a key ingredient in keeping your teeth strong. Nuts are also a good source of healthy fats, protein, magnesium, and iron. You can take this common snack to the next level with this recipe, which will add plenty of spice and flavor. By adding pepper, cumin, and cayenne pepper and baking them to perfection, you will have an easy holiday party dish that is sure to be a crowd favorite.
Meatballs are a traditional dish at many holiday parties because they can be made ahead of time and are a quick finger food. If you're opting for a turkey-based recipe, you can also enjoy the tooth-friendly benefits. Turkey doesn't not stimulate bacteria growth in the mouth like other foods, and it is full of phosphorus, which works alongside calcium to promote healthy teeth. Check out this simple recipe that is full of flavor and great for your teeth.
The holidays are a busy time. You need quick and simple recipes you can bring to a party that won't have you slaving over the stove for hours. A dip is the perfect solution, and it's easy enough that you can ease your stress and be sure that everyone can mingle, snack, and enjoy your delicious appetizers. Instead of going for mayonnaise-based dips, you can use Greek yogurt and achieve the same level of flavor while also reducing fat intake and providing a treat that is full of tooth-friendly calcium. Whip up this guilt-free Greek yogurt ranch dip that is perfect for dunking everything from vegetables and pita to chips and pretzels.
If you really want to double down and create a healthy dish that will support healthy teeth, deviled eggs with Greek yogurt is the way to go. This is another easy-to-make, tooth-friendly, and delicious finger food. The eggs are packed with vitamin D, which helps to absorb the calcium in the Greek yogurt. If you like a little spice, you can add a touch of spicy brown mustard to the egg yolk and yogurt mixture and sprinkle some cayenne pepper on top. This is sure to be a crowd-pleaser and a great way to reduce fat intake, increase protein consumption, and avoid other foods that tend to stain and weaken teeth.
If you are like most people, you find it hard to get in your daily dose of vegetables on a regular basis, and it doesn't get any easier during the holidays. However, the winter months bring lots of delicious seasonal vegetables, including leafy greens like chard. This superfood is full of vitamins and minerals, including phosphorus, calcium, and magnesium, which all play an important role in oral health. All it takes is a quick saute with some olive oil, garlic, and other spices to create a tasty side dish that provides a nice complement to any entree and will help you maintain every aspect of your health during this time of year when we all tend to get off track.
For more tips on how to make it through the holidays without staining or weakening your teeth, contact the experts at Monroe Family Dentistry. You can also schedule an appointment and have your teeth cleaned and looking great for all your holiday gatherings. We look forward to hearing from you!