7 Reasons Monroe Family Dentistry Is the Best Choice for Families in Greenville, SC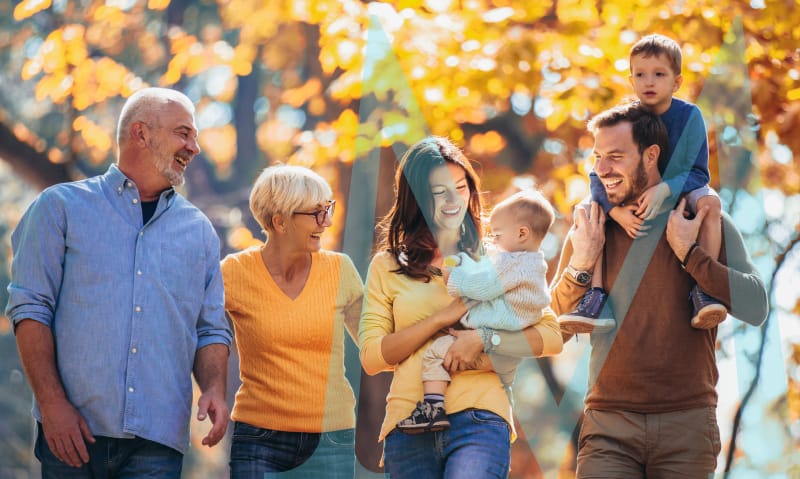 Families in Greenville are our people!
"Dr. Monroe has the best team ever. They truly make me feel like family. I had a recent teeth cleaning and the service I received was excellent." — Antonio T.
Regularly visiting a dentist is critical for proper oral health. But just searching the Internet for a "list of dentists near me" or "best dentist near me," isn't the best way to find one. Anybody with good marketing skills can make themselves sound good on the Internet.
Instead, you want to work with a trustworthy team of dental professionals who will ensure your optimal oral health. Find out why Monroe Family Dentistry is the best choice for families looking for a dentist in Greenville, SC.
1. Monroe Family Dentistry has Decades of Experience
Starting with our highly competent office manager who has been a part of the Monroe team for 30 years, you'll feel confident about your visit from the moment you make your appointment.
When you arrive for your visit, you will consult with a skilled dental hygienist offering a full professional cleaning. Feel secure knowing you're in experienced hands with Dr. John R. Monroe when he comes in to do a full examination and ensure your teeth are in the best health.
With decades of experience, our entire team at Monroe Family Dentistry is more than competent and will ensure that you receive the best in dental care.
2. Monroe Family Dentistry has State-of-the-art Dental Technology
Here at our dental offices in Greenville, SC, we use state-of-the-art dental technology to more accurately diagnose and treat dental health problems while keeping you safe. We use digital X-rays that expose you to less radiation to get an accurate view of your teeth. A Panorex X-ray machine allows Dr. Monroe to assess your jaw joint and get a detailed picture to more easily detect the early signs of periodontal disease and oral cancer.
We have intraoral cameras, which look like a large pen, that we can use to examine your mouth, teeth, and gums up close in real-time. You even get to follow along on the screen while Dr. Monroe examines your teeth. Many patients find this bit of dental education quite intriguing, plus the transparency makes them feel more confident in Dr. Monroe's work.
3. General Dentistry Procedures for the Whole Family
"My family has been going to Dr. Monroe for a few years and we have received the best friendly services from Dr. Monroe and the office staff as well." —Quay L.
Here at Monroe Family Dentistry, we are happy to offer general dentistry procedures to every member of your family. Patients enjoy professional cleaning and polishing to help remove built-up plaque and tartar and lighten stains. Regular cleanings are an integral part of maintaining your oral health and warding off gingivitis and periodontal disease.
If necessary, we also offer concentrated fluoride treatments that are applied and absorbed directly through your teeth. Finally, Dr. Monroe will carefully examine your teeth for any signs of tooth decay or periodontal disease. You can also discuss any medical or cosmetic concerns you have.
4. Restorative Dentistry Procedures
If you regularly visit a skilled dentist, they can catch problems early and will greatly reduce your chances of losing a tooth. At Monroe, that's a big focus for us. We want to prevent dental problems early as much as possible.
Unfortunately, you still might damage or lose a tooth. In that case, you may be looking for quality restorative dentistry to fill the gap in your smile. We offer bridges and crowns, sturdy dental implants that act like natural teeth, as well as implant-supported dentures. There's no reason why you can't still enjoy a dazzling, gapless smile even if you have lost teeth.
5. Cosmetic Dentistry Procedures
For those looking to improve the appearance of their smile, we also offer cosmetic dentistry procedures. Enjoy tooth-colored fillings to avoid obvious metal fillings in your mouth, professional tooth whitening, or porcelain veneers to hide chipped, stained, or misaligned teeth and correct "gummy" smiles.
6. Smile Savings Plan
Concerned about paying for your dental care if you don't have insurance? No one should be worried about where to get the money for proper dental care. We offer an easy annual membership that takes the hard part out of paying for your dental needs. It also comes with some handy savings!
7. Monroe Family Dentistry Takes Extra Precautions and Sterilization
Times are scary and we want to be extra sure that our staff and your family stay safe. On top of the standard precautions we have always followed by wearing personal protective equipment and sterilizing instruments between uses (among other things), we have put extra measures in place in light of the pandemic to ensure that everyone stays healthy and safe.
Your Best Option for a Greenville, SC, Dentist
What can we offer here at Monroe Family Dentistry? Only the best Greenville dentist around! Rest easy knowing that our experienced dentist can handle any oral issue you may face.
Ready to visit the dentist in Greenville, SC? Request an appointment today!
"Dr. Monroe has been my dentist for many years. I'm very pleased with the dental work he has performed. He is very conscious and meticulous about helping to maintain dental health for me. The entire staff is most helpful and friendly also. Always a pleasure to visit, knowing I'm in good hands." —Blake C.