What Are Implant-Supported Dentures and How Do They Work?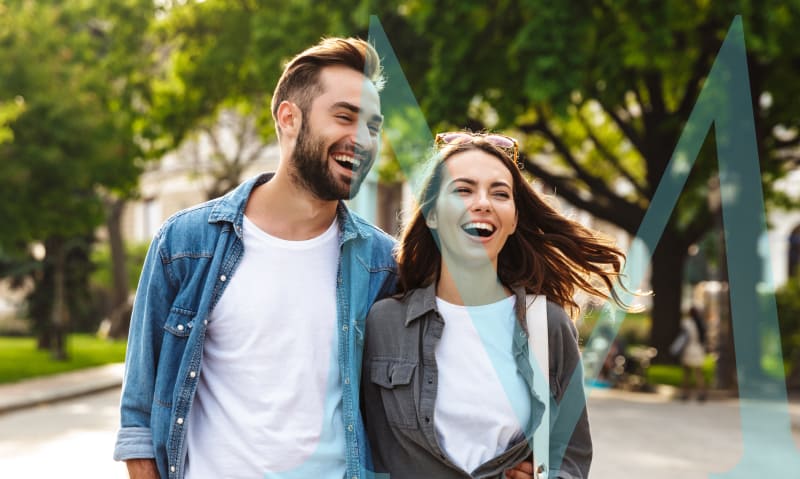 Implant-Supported Dentures: Everything You Need To Know
While it's true that teeth are meant to last a lifetime, not all of us are so lucky. A rough tumble or an underlying health problem may both be reasons for missing one or multiple teeth. Luckily, modern dentistry has taken great leaps in recent years, and you no longer have to live with gaps in your smile. Today, we'll look at one such tooth-replacement option we offer at Monroe Family Dentistry: implant-supported dentures.
Who needs them?
Losing one or more teeth can affect multiple elements of your life. You may find it difficult to bite, chew, or even converse comfortably. Teeth also help to maintain an attractive facial profile, so when you have a few missing, it might cause your facial features to appear deflated near the mouth and cheeks.
And only a few adults might know this: your jawbone requires constant stimulation from the tooth roots to maintain optimal health. So if you're missing several teeth, the jawbone no longer has this stimulation, and over time, this can cause it to resorb. With implant-supported dentures, your dentist can cover a row of exposed gums and provide you with a mouth full of strong, sturdy teeth again.
What are they?
Think of implant-supported dentures as the love child of implants and dentures; they are dentures that look and function just like natural teeth while four to eight implants serve as the "roots" for the prosthetic, providing excellent support.
How do they look?
Beautiful, tooth-colored acrylic or porcelain is used to form the replacement teeth on implant-supported dentures. But it's not the shape or color of the artificial teeth that make them look so natural. It's about what you don't see. Dentures held in place by implants won't show any of the tells that clue people in that a person's teeth aren't real.
And because of the stability implants provide, you can enjoy chewy and fibrous foods like meat and fresh veggies without worrying about your dentures shifting or slipping out. People with traditional dentures can become focused on using their tongue to keep the prosthetics in place. This makes it difficult to concentrate on effectively speaking. Implant-supported dentures, however, have excellent stability on their own, making it easier for you to maintain your standard speech pattern.
How do they work?
The process of getting implant-supported dentures begins with the strategic surgical placement of implants into your jawbone. These look like screws or small metal cylinders. Once the implants are in place, you'll need to wait a bit before moving on to the next step. The waiting period for implants in the lower jaw is typically three to four months, while for the upper jaw, five to six months. This is usually enough time for the implant and jawbone to fuse together to provide an anchor for your future replacement teeth.
Here you have the option of getting temporary replacements to wear during the waiting period. After your jawbone heals and integrates properly with the implant, you'll be ready to get the final prosthesis. This final step involves using impressions of your teeth to create a custom-made denture.
Depending on your personal preference, you can choose to have the denture permanently fixed or removable. Shortly after receiving your dentures, your ability to chew and speak will improve—and so will your confidence to smile from ear to ear.
Are they the best?
There's a reason why implants are the gold standard in tooth replacement. But because one implant can replace only one missing tooth, getting an implant-supported denture when you've lost several teeth is the next best thing. You'll restore missing teeth at the structural level and receive reliable, comfortable support.
The integration of the implant with the jaw also means that you'll maintain the health of your jawbone, prevent bone deterioration, and preserve the natural appearance of your mouth, jaw, and face. While options like traditional dentures may fill the void of missing teeth, they are prone to shift out of place and irritate the surrounding gum tissue.
Maintenance of implant-supported dentures is as simple as routine dental exams, good dental hygiene, and occasional overdenture attachment replacements.
Get back your oral health today!
Teeth play an important role in maintaining your oral health. When you lose one or more teeth, it can make it difficult to chew your favorite foods or talk for long periods and may even result in bone loss. Implant supported dentures provide a wonderful way to replace multiple missing teeth in a row. Schedule an evaluation with Dr. Monroe to find out if you're a good candidate for this replacement option. Our Greenville, South Carolina, team can help you regain your oral health, maintain your overdentures, and enjoy a more functional, beautiful smile.