What Is Full Arch Rehabilitation?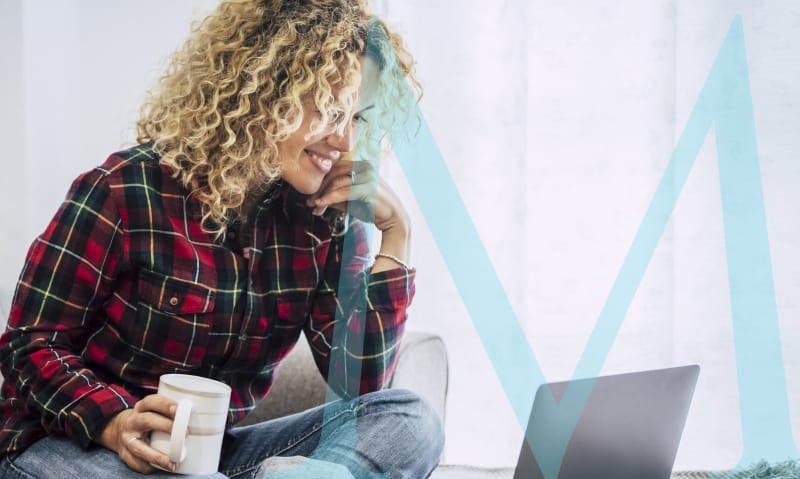 Permanently restoring the health, function, and appearance of your teeth.
Your teeth are experts at carrying out a wide range of tasks, from eating and speaking to playing a role in the way others perceive you and your ability to express different emotions. Amazingly, teeth even help create your face shape, and great oral health has a positive impact on your overall health. Ideally, your teeth are designed to last a lifetime—but issues like injury and decay can cause you to lose teeth over time. Thankfully, it's never too late to restore the health and function of your teeth!
While you may not have heard of a full arch rehabilitation before, it may be the best solution for you if you have lost or damaged a number of teeth, as full arch rehabilitations are designed to permanently restore their health, functionality, and appearance. But what is a full arch rehabilitation, and is it worth exploring as a treatment option for you? To help you determine whether or not to ask your Greenville, SC, dentist about the possibility of getting a full arch rehabilitation, we've put together a breakdown of the procedure and what it involves.
What is a full arch rehabilitation?
A full arch rehabilitation is a process that works to restore a full upper or lower arch of your teeth. It does this by using multiple dental implants to secure a denture in place along the entire arch. Since dental implants are placed directly in your jaw like a natural tooth root, the implant-supported denture provides the deep-rooted stability and comfort of natural teeth. This restores your ability to eat and speak naturally—you won't have to spare your restoration a second thought! You'll be able to eat all of your favorite foods, from corn on the cob to whole apples, just like you used to with your natural teeth.
The titanium metal that implants are made from is biocompatible, so your bone grows around it like it would a natural tooth root. The implants also provide vital stimulation to your jaw bone, which prevents the bone loss that often comes with losing teeth, and instead keeps your jaw healthy and strong. These qualities work together to result in a procedure that restores the function of your teeth, but that also plays an active role in renewing your oral health and protecting it in the long run. Additionally, your new teeth are custom-made for you using cutting-edge technology, which ensures that they'll look so natural that no one will realize you've had a full arch rehabilitation. They'll simply look like natural teeth!
When might a full arch rehabilitation be necessary?
A full arch restoration is a potential treatment when all or most of the teeth on one arch of your mouth have been damaged, lost, or are suffering from decay. Similarly, if you need several individual implants on a single arch, it may be best to get a full arch rehabilitation instead. A full arch rehabilitation might be necessary to eliminate tooth pain, restore the function and appearance of your teeth, and regain the health of your teeth and gums. It can also prevent future oral health issues with your remaining teeth while preventing the bone loss that often results from losing teeth. Each case and individual is unique, however, so if you're interested in the possibility of getting a full arch rehabilitation, it's always best to schedule a consultation with Dr. Monroe. He'll be able to perform an examination and tell you what the best treatment options are for you.
What's the treatment process like?
When you begin looking into the possibility of getting a full arch rehabilitation, Dr. Monroe will begin by taking a few scans of your teeth and jaws. This is a quick, easy process, but it provides detailed images that will help him determine whether or not the treatment is a good fit for you. If it is, these scans will also help him plan the exact placement of your dental implants and craft an overall treatment plan. He'll also take digital scans of your teeth, which will be used to design and create your custom-made denture. You'll be able to help choose the size and shape of your new teeth, which will be tinted to match the color of your natural teeth so that they'll blend in with your smile perfectly. Once the planning process is complete, you'll be able to schedule your procedure. The placement process generally takes several procedures, but the exact timeframe of your treatment will depend upon your individual case.
How have advances in technology impacted full arch rehabilitations?
Advances in technology have brought the process of planning your treatment and designing your restoration into the digital era. This has streamlined the treatment process, making it possible for you to get your new smile faster while also increasing the treatment's accuracy and overall outcome. Being able to take detailed digital scans of your teeth and jaw improves Dr. Monroe's precision and leads to even better results, as he's able to plan the best locations for your implants in advance. Using digital scans and software to design your dental restoration allows for an incredibly accurate, more secure fit. This makes the denture more comfortable, helping it to feel more natural and reducing the likelihood that you'll have to return to our office to make adjustments to the denture. Seeing digital models of your restoration also allows you to get a better idea of what your completed smile will look like, which helps ensure that you'll love the way your new smile looks and feels!
A full arch rehabilitation could be the key to regaining a healthy, beautiful smile that looks, feels, and functions just like your natural teeth. If you're looking for a dentist in Greenville, SC, who can discuss this treatment with you and determine whether or not it's a good fit for you, feel free to call our office and schedule a consultation with Dr. Monroe at any time.