10 Ways to Stay Safe as You Ease Back Into Normal Life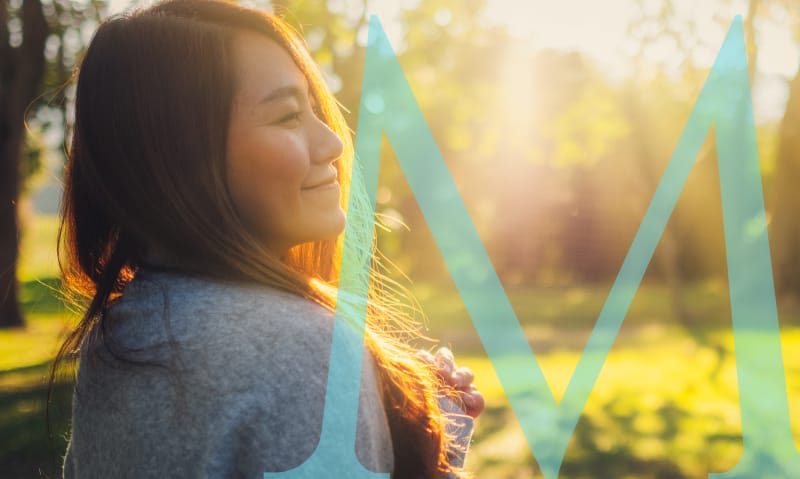 As stay-at-home orders are lifted, returning to normal life can feel challenging.
The last few months have been a rollercoaster ride of emotions for our nation, and now we're beginning to approach another big peak as the end of stay-at-home orders is on the horizon.
Self-quarantine coming to an end is certainly a reason to celebrate, but many Americans are also feeling overwhelmed by the idea. And rightfully so! We're all experiencing these situations for the first time and learning as we go.
If you're feeling a little worried or uncertain about how to start easing back to your normal life, we've got 10 tips to help you through this transition.
1. Continue using hand sanitizer often and wearing a face mask.
Keep hand sanitizer in your car or in your purse or pocket so if you touch objects others have touched, you can use hand sanitizer immediately afterward. Keep in mind that your hand sanitizer should contain at least 60% alcohol to be effective.
You can also continue wearing your face mask. If you're at risk of getting sick, this is highly encouraged. If you're not at risk, but feel more comfortable with a face mask, feel free to wear one for as long as you'd like.
2. Continue avoiding large crowds or crowded places for a while.
Even if stay-at-home orders are lifted, that doesn't mean exposure to the virus isn't still a very real possibility. For this reason, it's a good idea to continue to stay away from large crowds (i.e. sports games) and steer clear of crowded places.
For example, even if retail stores begin to reopen, it's best to only visit during their slower hours when fewer people will be in the store.
3. Follow basic social distancing practices when reuniting with your friends and family.
As tempting as an "end of quarantine" party is, it's really not the best idea. However, you can reunite with your low-risk loved ones in small groups. When doing this, continue practicing social distancing by avoiding hugs, regularly sanitizing or washing your hands, and keeping some distance between you and others.
4. When socializing with loved ones, try to spend your time outdoors.
In line with Tip 3, consider reuniting with your loved ones in an outdoor space as studies do suggest that the virus spreads more easily indoors than outdoors. It's also easier to practice social distancing in an outdoor area and fresh air and some sun are also great for your immune system.
If you're using a public bench or picnic table, don't forget to wipe it down with a disinfectant spray beforehand.
5. Remind your kids of basic social distancing practices when they catch up with their friends.
Your kids will likely want to reunite with their friends as well. It's a good idea to supervise these visits to ensure your kids are being as safe as possible. You should encourage them to not hug, wrestle, and otherwise physically play with one another. Keep an eye out for kids trying to share drinks or snacks with one another as well.
Outdoor visits are a great idea as mentioned in Tip 4. However, it's best to steer clear of public playgrounds until some more time has passed.
6. Regularly clean and disinfect your home, especially high-traffic areas.
You've probably been disinfecting your house more often than normal for the last few months. It's a good idea to continue your quarantine cleaning routine even after stay-at-home orders end.
Really focus on those high-traffic areas of your home that you tend to walk through right when you get home. Don't forget about doorknobs, door handles, and other surfaces that get touched regularly.
7. Keep your immune system strong by following through with a nutritious diet and exercise.
Keeping your immune system strong is still very important. In fact, you could say your immune system is even more vital as stay-at-home orders end because our bodies will once again be exposed to normal bacteria and germs we may not have been exposed to while we were at home.
Continue taking your vitamins, eating healthy meals, and exercising on a daily basis.
8. Take the time to care for yourself by resting and de-stressing as much as possible.
New lifestyle changes, even good ones, can cause stress without us even realizing it.
As you begin the journey back to normal life, remember to take care of yourself. Rest often, make sure you're getting plenty of sleep, and do whatever activities you love that help you relieve stress.
9. Consider postponing your travel plans for a while longer.
For the time being the CDC is advising people to avoid unnecessary travel. Even as stay-at-home orders are lifted, it's still best to stay in your local area if possible. International travel plans should also be postponed until more time has passed.
10. Refresh yourself on the facts when dealing with the possibility of getting sick.
There's been a lot of misinformation about the virus since this first began. With people beginning to venture back out, it's a good idea to refresh yourself on the facts. The CDC website is a trusted source of factual information regarding the virus, including how to protect yourself and the risks of getting sick. Remember that the virus is very serious, but if you're under 60 and otherwise healthy, treatment is highly successful.
Keeping a positive mindset and practicing flexibility will help you and your family ease back into a normal lifestyle.
It may take a while before our lives completely return to a comfortable level of normalcy and, in some ways, life may never quite return to the "normal" we once had.
The idea of permanent changes being caused by this pandemic can seem unsettling at first, but consider that most of these changes are actually exceptionally beneficial. Businesses are discovering that many of their employees actually thrive when working from home. Our medical system is learning the power of virtual appointments. Neighborhoods across the country have come together to care for one another in the most heartwarming ways.
When you feel overwhelmed by all of these new changes in life, remember to think about all of the good that has come from it. Stay positive and hopeful, recognize moments of gratitude whenever you can, and practice adapting to challenges rather than resisting. Before you know it you and your family will be enjoying life just as you were before.