Why Greenville is a Great Place to Raise a Family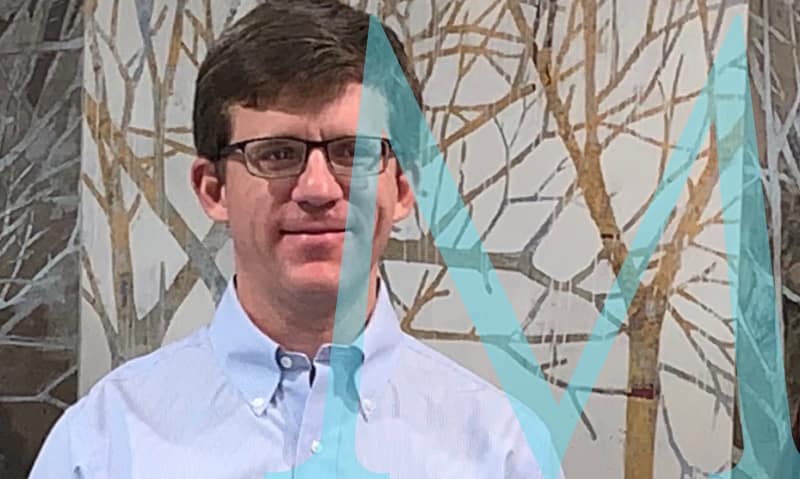 We love Greenville! Here are 6 reasons why it's perfect for families.
There are a number of stunning cities in South Carolina, including Greenville, the place we call home. Greenville is considered a town as it has a modest population of just around 65,000 people. However, the layout of the town and everything it offers to its community members makes it feel like a modern city—without sacrificing the warmth and appeal of small-town life.
Greenville has a number of unique attributes that make it a wonderful place to live, work, and most importantly, raise your children. Here are 6 reasons why we think Greenville is an awesome place to raise a family.
1. Greenville ranks high for "Best Place to Live in South Carolina" based on statistics from the U.S. Census.
It's one thing for a local to praise how their town is a great place to raise a family. But in the case of Greenville, the statistics back up the claims!
According to Niche, a trusted website that ranks cities based on stats from sources like the Census, Greenville comes in at:
25 for the best places to raise a family in South Carolina

10 for best places to live in South Carolina

First for best places for young professionals in South Carolina
Considering the relatively modest population size of Greenville compared to the number of urban areas within the state of South Carolina, the rankings are extremely impressive.
2. Greenville has a great mix of top-rated public schools, private schools, and colleges.
When you're raising a family, the selection of schools in a town or city is a significant factor in whether it's a place you can be happy long-term. Quality education is a key part of your children's success, while they're in school and when their job search begins as a young adult.
Depending on your preferences for your child, you can find a number of different public and private schools within Greenville and Greenville County. What's even more impressive is the number of highly-rated schools in the Greenville area. For example, South Carolina Governor's School for Arts & Humanities ranks as the #4 best public high school in the entire state of South Carolina.
You can learn more about the schools in Greenville by visiting the Greenville County Schools website.
3. Greenville has the close, community feel of a small town but the amenities of the big city.
One thing you'll notice about the area is how close-knit the community feels, whether you live in the town yourself or you're just visiting the area.
When you're searching for a place to raise a family, the sense of togetherness in a town is an important factor for many. Even though the "it takes a village" adage is a little dated, there is still some truth to the idea that the community where you choose to live can have a positive or negative affect.
Here community is of huge importance and many agree that our town feels much closer than others of its size both in South Carolina and throughout the country. We have the perfect mix of small-town charm with modern urban amenities.
4. Greenville is centrally located between popular urban and outdoor destinations.
Living in a midsize town like Greenville is wonderful for daily life, but what if you want to get out and travel somewhere with the family for a day trip or the weekend?
You'll be happy to know that Greenville is centrally located between a number of popular attractions, from urban hotspots to fun outdoor destinations. Within a two-hour drive, you can reach Atlanta, GA or Charlotte, NC. Drive for less than an hour and you can check out the Appalachian Mountains. If you want to take an overnight or weekend trip, you can reach Myrtle beach in about 4 hours.
5. Greenville is a paradise for active families who love the outdoors and spending time in nature.
Greenville has distinct seasons but generally has fairly mild weather compared to the rest of the nation. Summers don't get as hot as most of South Carolina while winter comes with little snow with temps rarely falling below the 20s. This means Greenville is a great place to raise active, outdoor-loving kids.
Some popular outdoor activities to do in and around Greenville include biking, kayaking, camping, golfing, hiking, swimming, whitewater rafting, and even ziplining. In winter you can even go skiing or snowboarding if you take an hour and a half drive up to a place like Sapphire Valley Ski Area in North Carolina.
 6. The area has a great selection of family-friendly activities and local events—including Signature Experiences.
Last but not least, one thing that truly makes Greenville a great place to raise a family is the number of fun things there is to do around our town—including some very fun "Signature Experiences" put together by the city of Greenville.
These Signature Experiences include culinary, history, cultural, nature, and adventure tours. You can also find family-friendly Signature Events, like Artisphere, BMW Charity Pro-Am, and Fall for Greenville. Be sure to check out the city events calendar on the Visit Greenville website!
If you're new to Greenville, don't forget to do our town's beloved Mice on Main Scavenger Hunt.
Monroe Family Dentistry brings complete dental care to Greenville.
Greenville isn't just a place we love to live in. We're also grateful for the opportunity to serve the community by offering comprehensive, compassionate dental care.
Monroe Family Dentistry is a tight-knight dental office run by Dr. Monroe and his caring team of dental hygienists, dental assistants, and office staff. We offer general and restorative dentistry as well as cosmetic dentistry, including porcelain veneers. Best of all, we're a family dentistry practice and welcome patients of all ages—from baby's first appointment through to helping great-grandma with senior dental care.
When you're ready to make a dental care appointment with Dr. Monroe, you can either give our office a call or use our online appointment form to request a time and day convenient to you. Once your visit is booked, feel free to visit the patients form page to print out and fill in the new patient registration to get a headstart at your first appointment.