6 Top Reasons Greenville Families Choose Monroe Family Dentistry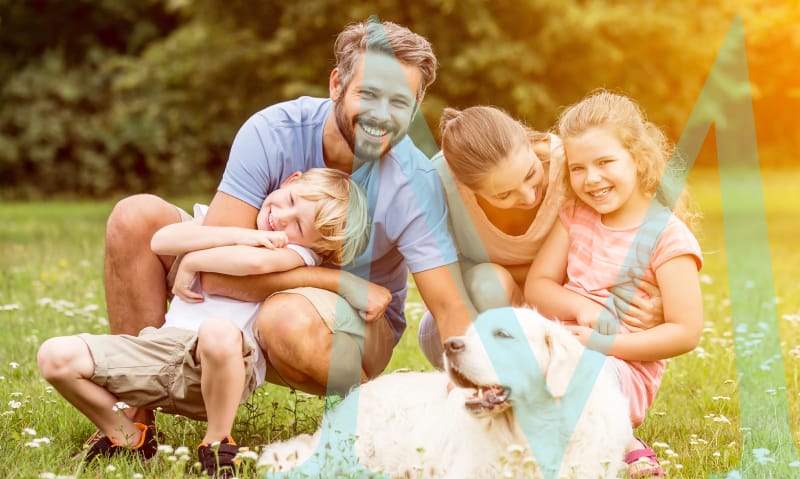 Why choose Monroe Family Dentistry in Greenville, SC?
Looking for a family dentist in the Greenville and Taylors area? Have you considered Monroe Family Dentistry and want to know more about our practice? Say no more; we know exactly what you need: a rundown of the top 6 reasons you should choose us. But none of these reasons will come from us, we'll let the five-star reviews from our patients do most of the talking.
1. Comfort for Patients of All Ages
"My kids have always felt very comfortable getting their cleanings, which is really important to us. Would recommend this office to anyone, any age." —Katie A.
Dr. Monroe is trained to offer dental care to patients of all ages, and as the above five-star review shows, we treat everyone here. Families in the Greenville, SC, area won't have to schedule appointments at different dental clinics to get routine dental checkups for everyone. You'll also receive dental updates on the general oral health of your family, including any changes or improvements you can all make to your oral routine as well as advice on toothpaste and mouthwash selections.
2. Caring Dental Team
"From the front desk staff to the hygienist to the dentist, they all make me feel so comfortable and cared for." —Mira V.
As much as we would like to think differently, we understand that going to the dentist can be stressful, even scary, for some of us. Wouldn't it be nice if you found a dental office with a soothing environment that encourages you to relax even as you "say ahh?" Our Greenville, SC, dental office can be that for you and your family. From the moment you walk through our door, we try to make you as comfortable as possible, turning your routine teeth cleaning or even root canal into a positive experience.
3. Flexible Scheduling
"Great family practice!! Super accommodating with scheduling. Kim is helpful and caring, and I love that extra attention to care." —Moorea F.
Sometimes you schedule an appointment, then life happens — a family emergency here, a broken tire there, or even a work meeting turning up unexpectedly. These things happen and as the review above shows, we try to be as accommodating as possible. We also understand that dental emergencies don't always happen during office hours. If you've experienced dental trauma, you know how painful and frightening it can be. Our team understands the urgency of emergency dental treatment, and we are always here to help, even at night and on the weekend.
4. High-Quality, Comprehensive Dental Care
"I've had a lot of dental work over the years and have always felt confident and satisfied with Dr. Monroe's work." —Joyce F.
This five-star review gives you a rough idea of the comprehensive oral care our family dentistry provides. At our practice, we are qualified to handle all aspects of your care, from creating custom-fit night guards without the costly commitment of an irreversible orthodontic treatment to normal teeth cleanings and dental implant placements for one or multiple teeth lost to cavities or dental injuries. Our amazing array of services can help you preserve your teeth for as long as possible and get you that white, sparkling smile you've always wanted.
5. Knowledgeable Dental Team
"Dr. Monroe has great skills, and he cares about his patients. The staff there are very friendly. They reduce my previous anxiety of going to a dentist's office." —Amy H.
Our patients often comment about the friendly nature and unity that is a big part of our office culture, how we all work together to give our patients the best dental services and the extra effort we make to try and address all your concerns. A trip to the dentist should be all about you, and any questions you ask at Monroe Family Dentistry will be answered to your complete satisfaction. We believe in providing our patients with all the relevant information they need to make an informed decision about their dental care.
6. Cost-Effective Treatments
"I like the fact that Dr. Monroe does his best to provide the most cost-effective procedure." —Joey P.
While our family dentistry seeks to offer the best dental services in Greenville, SC, we also want to make this care as affordable as possible — and our Smile Savings Plan does just that. Through it, patients can save up for checkups, cleanings, fluoride treatments, and also get access to discounts. And just like this five-star reviewer said, Dr. Monroe will always do his best to provide the most cost-effective procedure.
Experience our five-star team for yourself at your next appointment!
That's it from us, folks! Now you have six five-star reviews (reasons?) why you should make Monroe Family Dentistry your, ahem, family dentist. If you have any questions about the services we offer, our payment plans, or want to share any concerns you have about your oral health, feel free to contact us, or better yet, schedule an appointment with us. Monroe Family Dentistry is proud to serve the Greenville and Taylors communities in South Carolina.