5 Reasons To Get Your Dental X-rays Done With the Latest Technology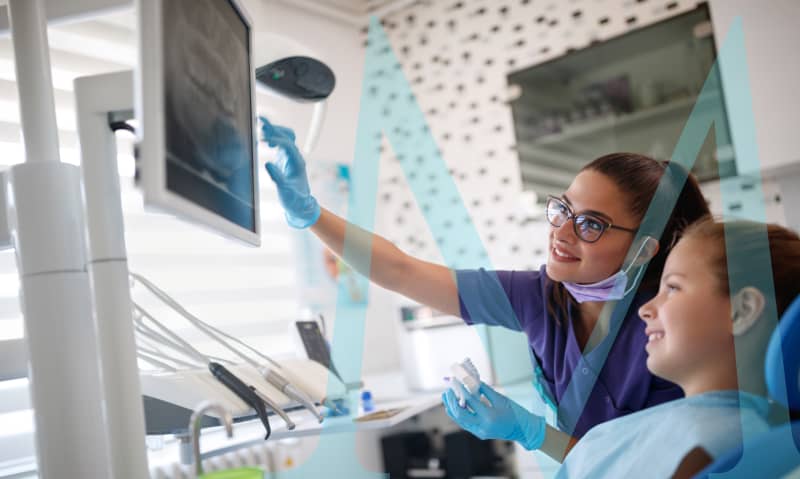 At Monroe Family Dentistry we know that you may have questions about your dental care. One of the most common questions we hear is whether dental X-rays are safe. This is a valid question as most patients will be familiar with wearing protective, lead-lined covers during an X-ray and the technician leaving the room to avoid potential radiation exposure. At Monroe Family Dentistry, we invest in the latest technology including digital X-rays to ensure our patients are safe and receive the best care. Here is what you need to know about modern dental X-rays and their importance in your oral care.
Modern X-ray Technology Done Digitally
Your dentist will usually take X-rays of your mouth once a year. Modern technology like intraoral cameras has made it fast and easy to get digital X-rays of the mouth, and they give dentists much more detailed information about your teeth. With that information, the dentist is better able to determine what treatment you need and how to keep your teeth strong and healthy.
People often wonder if they really need to have new X-rays taken of their mouths every year, and the answer to that is "yes." Your teeth can change a lot in a year and your dentist needs to have new X-rays on a regular basis to see how your teeth and your bite are changing over time. There are some good reasons why you should get your dental X-rays done with the latest digital technology.
Digital X-rays give better information.
With digital X-rays, the dentist will get a much more detailed view of what is going on with your teeth and jaw. The digital images show all of your teeth so that the dentist can see chips, cracks, or other problems that might not be visible on traditional X-rays.
One of the digital X-rays that can be very important for determining your overall oral health is taken with the Panorex. The Panorex takes a digital view of your upper and lower jaws and teeth, your temporomandibular joints, and your sinuses. A Panorex X-ray helps the dentist see if there are any lesions or abnormalities that could indicate oral cancer or other potentially serious problems.
They are safer.
When you get digital X-rays taken at the dentist, you are exposed to much less radiation than you would be during the process of getting traditional X-rays. Digital X-rays reduce the amount of exposure that you are exposed to by up to 85%. If you have a chronic health condition, like a thyroid condition, you won't have to worry about the amount of radiation that you're being exposed to when a digital dental ones are taken.
Digital X-rays are faster.
Another benefit of digital X-rays is that they are faster. There is very little prep time required and the X-rays are available to view immediately. We know that your time is valuable and you don't want to waste it. Digital X-rays take less than 10 minutes at the start of your appointment and the dentist will be able to read them before examining you. That way the dentist will be able to talk with you about your oral health and any problems that the X-rays show, and together you and the dentist can come up with a treatment plan.
They can be viewed anywhere.
Have you ever had to physically bring X-rays with you to the dentist? You may have had to do that in the past when you moved or changed dentists. But with digital dental X-rays, you'll never have to wait for copies of your X-rays to be mailed to you or bring copies with you to your dental appointments. If you need to see a specialist, they will be able to access your digital ones quickly and easily. You can also access your X-rays as well if you want to see them for yourself.
Digital X-rays are easy.
The process of taking digital X-rays is much easier than the process of taking traditional X-rays. A sensor inserted in your mouth or an intraoral camera can get very detailed information about your teeth, jaw, and sinuses. The procedure isn't invasive, unpleasant, or time-consuming. Within a few minutes you'll be done and the dentist will be able to see the results.
Monroe Family Dentistry uses modern dental technology for your safety and comfort.
At Monroe Family Dentistry, we are proud to offer our patients the latest in dental technology. If you haven't had new dental X-rays done for a couple of years, or if you just want to make the switch to digital X-rays, call us today to make an appointment.