When Should Your Child See the Dentist?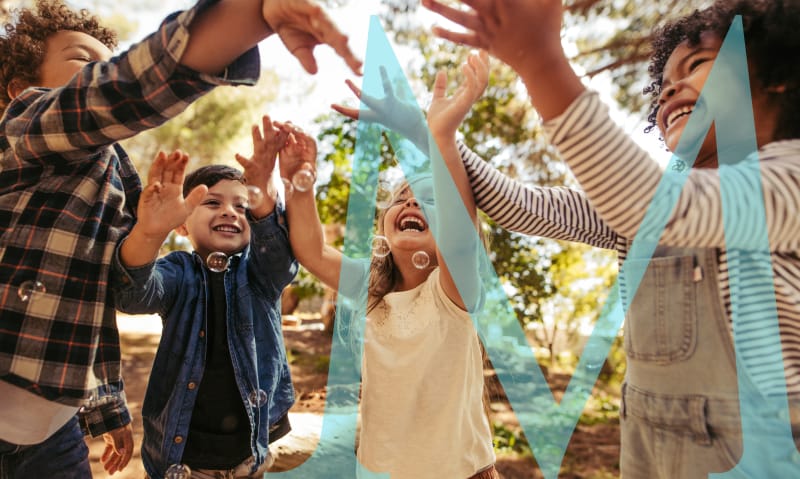 Not sure if your child needs to see a dentist?
When you have a toothache or get an email reminder that it's been six months since your last cleaning and exam, you know it's time to see the dentist. But it can be a little trickier to figure out when your child is due for a visit with the dentist.
Whether your baby's teeth are just starting to come in or your older child is experiencing some unusual symptoms, we're here to help. Here are some common questions parents ask us about when to bring their child in for a visit with Dr. Monroe.
When should my child have their first dentist appointment?
The general guideline is children should come in for their first dentist appointment either by their first birthday or within six months of their first tooth coming in. This might seem pretty young, but there's a lot of advantages that come with early and regular appointments for babies/toddlers.
Primary teeth (baby teeth) may be temporary, but they're really important when it comes to chewing, speaking, and ensuring future adult teeth pop up into place properly. Getting your baby or toddler used to visits with the dentist also helps prepare them for when they get older.
If your child is already older than a year, no worries! Just make an appointment with Dr. Monroe, and he'll get you and your child right on track.
How often should my child see a dentist?
Generally, your child will follow the same appointment schedule you do, with visits every six months for an exam and a cleaning. In the event that Dr. Monroe notices tooth decay or another trouble spot, he might ask you to bring your child in more often to keep an eye on things.
If your child is still very young, cleanings might be skipped, but Dr. Monroe will still see your child around every six months to make sure their teeth are healthy, strong, and coming in straight.
Here's a quick tip for busy parents with multiple kids: If your kiddos are due for appointments around the same time, ask us about scheduling them on the same day. We will do our best to accommodate you and your family.
How can I help prepare my child for their dental appointment?
As much as we love seeing our young patients, we know firsthand that they might have some anxiety when they visit us. This is completely normal, and we do our best to make them feel as comfortable as possible.
If you're curious about how you can help out as a parent, here are a few tips to prepare them:
Bring your child along to your own checkup, so they can see how you handle it like a pro.
Help them learn more by reading a few dental-related kids' books with them.
Buy a toy dentist tool kit and have fun role-playing as the dentist and the patient.
Encourage your child to ask Dr. Monroe any questions he/she might have.
It also helps to schedule your appointment during a time of day where your child is rested, well-fed, and focused rather than tired, hungry, and potentially cranky.
Does a toothache always warrant a visit with a dentist?
Most of the time, a severe or lasting toothache is a definite sign of underlying issues, like a cavity, and requires a visit with the dentist. However, there are a couple of instances in which a toothache may not require a dental visit.
For example, if your child recently took a minor fall or was playing with a friend and got bumped in their face, they might feel sore on or around a tooth. This usually isn't serious, and if you examine your child for injury and everything looks fine, give them a little bit of time to calm down and see how they feel.
Another example is if your child bites down funny on a piece of food or got a bit of food stuck in their gums. This can also cause toothache-like symptoms, but the soreness tends to dissipate quickly and usually doesn't require a visit with us.
With that being said, we generally advise parents to give us a call if their child is experiencing any sort of toothache or sensitivity, just to be on the safe side.
What are the other warning signs that my child should see a dentist?
Here are some signs that your child should see a dentist:
Any type of persistent or severe toothache: This is usually a sign of a serious untreated tooth decay problem.
White and/or brown spots forming on the teeth: Strange discolored spots tend to point to cavities beginning to form or fluorosis (too much fluoride).
Red, swollen, or tender gums: If not related to brushing or flossing too hard, it could mean gingivitis.
A wiggly adult tooth or an adult tooth struggling to erupt: Adult teeth should feel strong and stable and should come in (erupt) easily in the spot the baby tooth was lost. If this isn't happening, it's vital to see a dentist.
Losing baby teeth prematurely: Most kids will start losing their baby teeth around age six. If your baby loses their teeth earlier than this, it could pose a risk.
If your child is experiencing something odd with their teeth and you're not sure what to do, just give us a call and we'll help you figure out if it's normal or if you should come in to see Dr. Monroe.
Come see us at Monroe Family Dentistry for your child's dental care.
Monroe Family Dentistry is a general and cosmetic dental practice that provides care for your entire family. Dr. Monroe loves helping kids maintain bright, healthy smiles and provides complete children's dentistry for kids of all ages, including babies and toddlers.
When you're ready to book your child's appointment, you can either give our office a call or fill out our online appointment request form.