Hello, Autumn! 7 Things to Do in Greenville This Fall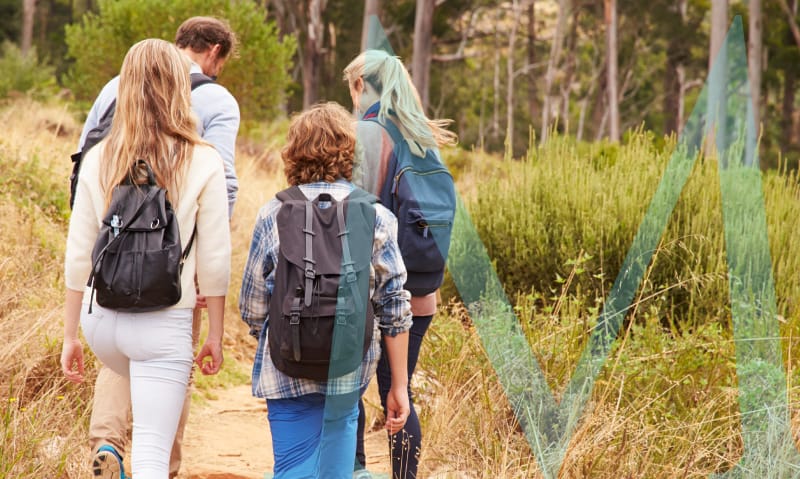 Make Greenville your family fun destination.
Under normal circumstances, your family has a nice routine where you go to work and the kids go to school. This usually gives you some healthy space between one another. But sometimes, circumstances require the whole family to stay at home, working and taking classes. With the kids at home 24/7, you might be a bit worried that everyone will go stir-crazy.
In that case, keep reading. In this article, we'll show you 7 family-friendly things to do in Greenville this fall so everyone can stretch their legs and have fun safely.
1. Go to the Greenville Zoo.
What child doesn't like to look at exotic animals? Even if you have teenagers in the house, this is sure to be a treat for them. As of June 8, the zoo has reopened to the public.
It is taking great precautionary measures, such as reducing guest numbers and guaranteeing entry through online sales, which give you a specific time slot to arrive at the park. In addition, it has  made face masks mandatory and is selling them on the premises if you need some.
While at the zoo, your kids will get to look at various interesting animals and read informative plaques about them. Because the zoo is so big, social distancing is entirely possible while you enjoy the zoo's amenities. Your family is also sure to get plenty of sunshine and fresh air while roaming through the zoo's 14 acres!
2. Take a Greenville historic buildings driving tour.
Greenville is full of rich history, with buildings that date back to the early 1800s. Why not show your kids a little bit of Georgia's history while taking a nice ride through the city? This is almost like going to a museum but much more interactive! All you have to do is download the driving tour app, get the kids in the car, and go for a drive!
Have your children pick the points they're most interested in and give them a private and customized tour around town. Once you reach the landmark, just tap on the pin, and you'll get some text and audio information about it.
3. Check out the Red Oak Creek Covered Bridge.
This bridge is located in Woodbury, just a short drive away. The Red Oak Creek Covered Bridge is not only beautiful, but also rooted in the area's history. It's actually the state's oldest and longest wooden-covered bridge that's still in use!
Take a drive out to this area to appreciate the bridge. You can either drive through it, or you can get out and explore the nearby areas, as there are some trails nearby.
4. Enjoy nature by going on the Prisma Health Swamp Rabbit Trail.
This trail has been open since 2009 and spans 22 miles across Greenville County. You and the kids can either walk or bike through the trail, enjoying what Mother Nature has to offer you.
A popular activity at this trail is geocaching. This activity is like a modern version of scavenger hunting, and your children are bound to love it! Back in 2013, there were 125 active caches there, so you can bet there are tons more nowadays.
5. Take a trip to Heritage Green.
Heritage Green is Greenville's hub for arts and culture. It's home to:
The Children's Museum of the Upstate
Carolina Music Museum
Upcountry History Museum
Greenville County Museum of Art
Hughes Main Library
Do note that some of the above places are closed or have special requirements (such as face masks for adults). Make sure you check up on their business hours and measures to ensure the kids aren't disappointed.
Even if you don't visit any of the museums or the library, it can still be a nice trip outside. You can even rent some bikes and go for a small ride around the area to take in the scenery.
6. Do the Mice on Main Scavenger Hunt.
Here's another fun scavenger hunt to do together! Print out this hint sheet, get the kids in the car, and head on over to Main Street. Get out and walk around, keeping an eye out for these elusive bronze mice statues. Make it into a small competition. Whoever can spot the most mouse sculpture wins!
These were made by a senior at Greenville's Christ Church Episcopal School. He had the idea and commissioned a local artist named Zan Wells to bring the sculptures to life.
7. Take a virtual field trip to Warm Springs.
If you don't feel comfortable bringing your kids to some of the attractions above and would rather stay home, you can try taking them on a virtual field trip to Warm Springs instead!
This is an educational and interesting tour brought to you by GPB Education. You and your children will get to learn all about president Franklin Delano Roosevelt's history with the state and its people.
Consider putting the virtual field trip on a large TV so everyone can gather around, getting comfortable on the sofa while you take a closer look at Warm Springs.
Try out these family-friendly things to do in Greenville this fall!
Now you have a great list of family-friendly and safe things to do in Greenville this upcoming fall.
Whether it's going to the zoo, exploring nature, or taking a virtual tour from the comforts of your own home, you can bet your family won't get bored this fall. All these activities will be a bit of fresh air everyone can appreciate.
And even if you're somehow stuck indoors with each other most of the season, these ideas will certainly have everyone appreciating every moment together.
Want to keep your family's dental health in check? Make sure to schedule appointments with Monroe Family Dentistry. We provide a warm and welcoming environment!