8 Wonderful Ways to Enjoy Springtime With Your Family in Greenville, SC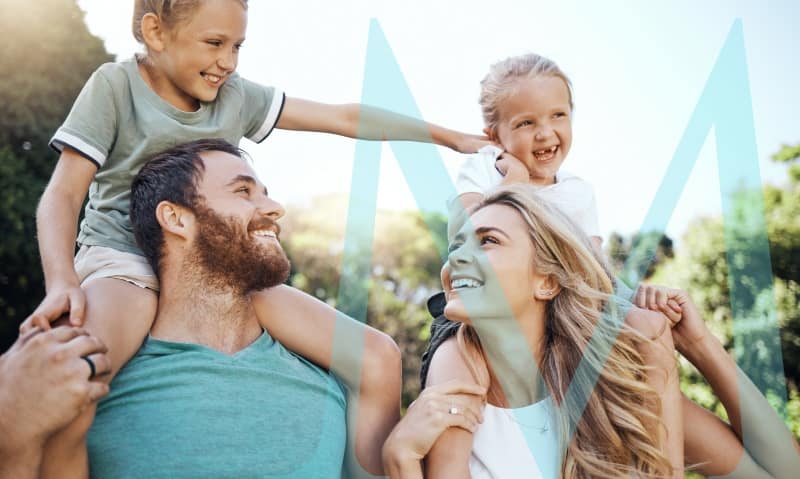 Head outdoors with your family this spring.
Spending time outdoors is not only refreshing and invigorating, but it's also good for physical health and mental well-being. Being out in the open under the sun encourages us to move more and breathe deeply, and science shows that spending time in nature improves cognitive function and makes people feel happier.
There's no better time to leave the house and make the most of our pleasant, mild spring weather than now. Here are eight enticing activities to encourage your family to spend more time outside this spring in Greenville, SC.
1. Plan a family playday at one of the many city parks with amazing recreational facilities.
Greenville has no shortage of beautiful city parks, many complete with family-friendly recreational facilities suitable for all ages.
McPherson Park is one of Greenville's oldest in the city. Your family can play tennis, hang out on the playground, or play a round of mini golf.
Gower Park is a great all-around choice for a family playday. Little ones will have a blast on the playgrounds, while older kids and adults can test their aim at the horseshoe pit or disc golf course.
Timmons Park is a bit larger than Gower, but it's the perfect place if your family loves disc golf. The only full 18-hole disc golf course in Greenville is located here, along with pickleball courts, a baseball field, and a fun mountain bike trail.
2. Cruise an urban trail or explore the streets of downtown Greenville on bikes from Reedy Rides.
You can rent bikes from Reedy Rides seven days a week, and they're outfitted with a variety of bikes for all ages, sizes, and riding abilities. If your family wants a challenge, try the 22-mile Swamp Rabbit Trail. If you want something slower-paced, simply ride around beautiful downtown Greenville. They even have several bike tours that are perfect for families new to Greenville.
3. Breathe in the fresh spring air as your family hikes the beginner-friendly Lakeside Trail.
Hiking is a great family-friendly activity, and Greenville has plenty of trails available for all experience levels. The Lakeside Trail is a particularly great choice for a nature walk if you have younger kids who can't hike far. The trail is a loop and just under two miles in length. You can even bring along the family pup as long as they're leashed.
4. See how many local birds and waterfowl you can spot at Conestee Nature Preserve.
Few nature noises herald spring quite like birds singing and chirping. If your family loves nature and animals, combine the two passions with a birdwatching trip to Conestee Nature Preserve. The preserve is only a six-mile drive from downtown Greenville, but once you step into the 400+ acres of wilderness, you'll feel like you're in a different place. Don't forget to bring binoculars and a local field guide to identify the birds, waterfowl, and other native wildlife.
5. Get your feet off the ground and experience a thrill at the Barefoot Acres challenge course.
Barefoot Acres is a must-visit location for a rewarding challenge and family team-building experience. You'll find various rope courses, zip lines, hiking trails, and a charming farm. This is an especially fun choice if you want to bring other family members and their kids or combine your group with friends.
6. Meet wildlife from faraway lands at the Greenville Zoo.
A trip to the zoo is always a family favorite activity for kids and adults alike. Greenville Zoo is a great place to learn about different animals, gain insight into the importance of conservation, and get hands-on learning experience. The zoo also has free animal ambassador programs beginning in spring that allow your family to get to know some of the zoo's residents up close and ask questions of the staff.
7. Stroll the streets on a self-guided tour of Art in Public Places.
Greenville loves art and is proud to showcase local artists' work. Art in Public Places refers to the various public art sculptures, murals, and statues scattered around the streets of our city. You can take your family on a self-guided walking tour following this map. It's a great way to combine art appreciation with exercise.
Don't forget to keep an eye out for the Mice On Main scavenger hunt!
8. While you're making smiles, don't forget to make use of your smile savings plan!
Your home isn't the only place that can benefit from spring cleaning; it's also a great time to schedule your family's dental cleaning appointments.
The Monroe Smile Savings Plan is a fantastic solution for families who want to save money on dental care without dealing with insurance. Every child and adult membership includes two cleanings and exams, necessary X-rays, annual fluoride treatments, and a discount on all treatment services.
If you're not yet a member, learn more about our savings plan here. Otherwise, take a moment today to schedule your family's next appointments with Dr. Monroe, your favorite Greenville dentist.