What Is Restorative Dentistry and How Can It Improve My Smile?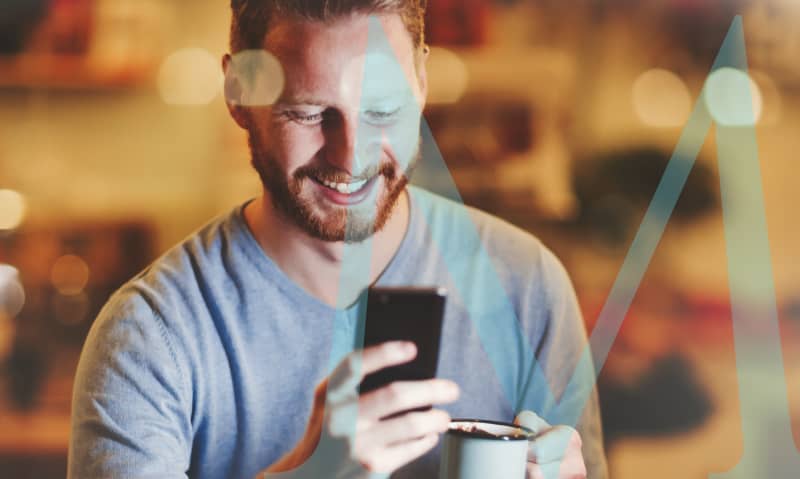 Restorative dentistry is the solution to an incomplete smile.
Missing teeth and damaged teeth are two very common challenges people face. In fact, almost 70% of adults between the ages of 35 and 44 have at least one missing tooth, with the average at age 50 being 12 missing teeth.
If you've experienced chronic tooth decay, periodontitis, or experienced an injury, you may be struggling with missing teeth or badly damaged teeth. Thankfully, modern dentistry means these types of struggles are by no means the end of a healthy, beautiful smile. Restorative dentistry can help you get back a full, youthful smile— even one that's better than you had before.
Restorative dentistry will help you achieve optimal oral health and function.
Restorative dentistry focuses on reviving worn and damaged smiles through one or more dental care services. These services protect weakened or damaged teeth and replace teeth that have already been lost or need to be removed for health reasons.
Dr. Monroe approaches each restorative dentistry treatment plan with the goal of helping patients get a healthy, fully functional smile. This means a smile that's free of decay and teeth that are strong, allowing for proper chewing and speaking.
Patients also experience a secondary benefit from restorative dentistry—a boost to their self-confidence.
Your smile confidence will also benefit from restorative dentistry.
Achieving optimal oral health and full teeth function may be the primary goal of restorative dentistry, but a close second is improving your smile's appearance. Feeling confident with your smile is more important than many people realize.
When you feel proud of your smile, you'll find that you smile freely and much more often. In turn, you'll appear happier, welcoming, and more attractive. Studies even show that a great smile is linked to greater success in life, both professionally and personally.
One of Dr. Monroe's favorite things about restorative dentistry is seeing how happy patients feel after they get their smiles back.
How restorative dentistry services solve common smile problems.
Each restorative dentistry service provides a specific solution to a smile problem. Restorative dentistry treatment plans are unique to each individual—some focus on a single procedure while others incorporate a combination to get the best results possible. Here are the restorative dentistry procedures performed at Monroe Family Dentistry.
Dental crowns protect weak or damaged teeth.
Dental crowns are the most popular type of restorative dental care service. They're also extremely versatile, being used for a number of different purposes.
Dental crowns are most often used to save a weakened tooth from extraction by enveloping it with a shell made of tooth-colored porcelain, metal, or porcelain-fused-to-metal. Teeth with a cavity too large for a filling can often be crowned instead.
Porcelain dental crowns are also used with dental bridges to strengthen the anchor teeth and dental implants to form realistic prosthetic teeth.
Dental bridges fill gaps from missing teeth.
Dental bridges are an effective way of replacing individual or multiple missing teeth in a row. Made of porcelain, dental bridges work by filling the gap from the missing tooth or teeth with a prosthetic replacement called a pontic. Dental crowns are placed on the anchor teeth for structural support and the pontic is attached to them. Dental bridges are an affordable and effective solution for missing teeth.
Dental implants permanently replace missing teeth.
A permanent solution for missing teeth is dental implants. Dental implants are a more intensive restorative dentistry procedure, requiring months of healing in between the surgical placement of the implant post to the final placement of the permanent prosthetic tooth.
Despite the initial higher cost and extensive healing periods, dental implants are a fantastic solution for missing teeth. They last a lifetime and are the only restorative procedure that accurately replicates all aspects of a strong, healthy natural tooth.
Dental implant technology has also advanced the effectiveness of other restorative care procedures. For example, dental bridges and full or partial dentures can now be implant-supported.
Dentures transform cases of extensive tooth loss.
Dentures are a wonderful solution for restoring the smile in any person who's experienced extensive or total tooth loss.
Dentures are available in two forms: full dentures for patients with complete tooth loss and partial dentures for patients with extensive tooth loss. Traditional dentures are precisely form-fitted to match the contours of the patient's gums. Using a special adhesive, these dentures comfortably pop into place and give the appearance of a full smile. You'll also regain natural tooth function, though your diet may need to be adjusted.
Dr. Monroe offers implant-supported dentures for his patients, which offer all of the benefits of dentures without the possible annoyances like slipping and lack of stability. This procedure incorporates four or more dental implants on each half of your mouth with the dentures attaching directly to the implants.
Discover your perfect restorative dentistry treatment plan at Monroe Family Dentistry.
Are you ready to learn how restorative dentistry can transform your smile? The first step is to book a consultation with Dr. Monroe for a smile evaluation. During your consultation you'll learn how Dr. Monroe can address the problems you have with your smile and help you get on the road to your best smile yet.
To book your consultation you can call our Greenville office or fill out this quick online form.